Anti-Inflammatory Drink
LEMON-TURMERIC
Anti-Inflammatory Drink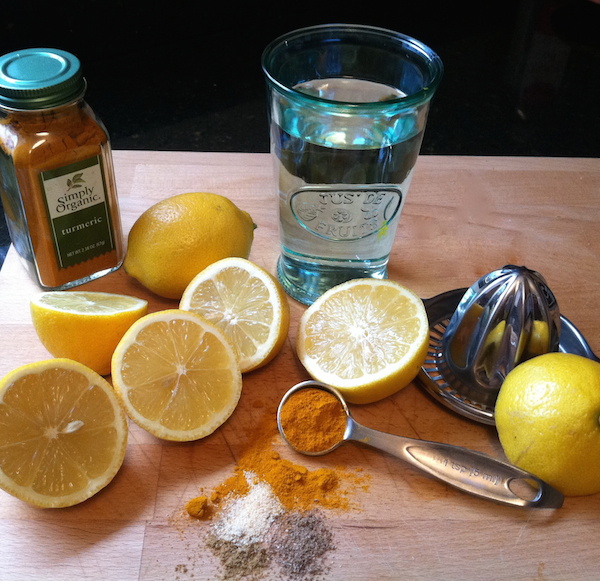 This juice beverage is easy to make at home, provides an alkaline reaction in the body and helps reduce systemic inflammation.
This is an excellent drink to support the elimination of toxins on any of our programs. And it is supportive at anytime, it's one of our favorite drinks. Serve it cool or warm.
Ingredients
1/3 cup Lemon Juice
2-1/2 cups Water
1tsp Turmeric
1/4 tsp Cardamon
1/4 tsp Cumin
1/4 tsp Corriander
3 tbsp Maple syrup (optional)
Squeeze the lemons (this is approximately 2 lemons) and strain the seeds.
Add all of the ingredients together in a covered pitcher or glass water bottle.
Shake well.
Adjust to your personal "sweet" taste preference.
Shake or stir each time prior to using.
Live Long & Powerfully