Recipes
These recipes for the cookies and pudding got me through my sugar cravings!
Looove the pudding. Swirl the vanilla and chocolate together!

-Bobbi Brown
Bobbi Brown Cosmetics
EAT TO LIVE
I'm always on the lookout for new and creative uses of our Protein Lean protein powder. These recipes are easy, healthy foods you can make at home. If you've created some recipes of your own using Protein Lean, we'd love to hear from you.

PROTEIN LEAN POWER FOOD RECIPE INDEX:
COOKIES - CHEWY OATMEAL-RAISIN
MUFFINS - BANANA-ALMOND BLUEBERRY
SCONES - OATMEAL RAISIN SCONES
SMOOTHIE - VANILLA CREAM & FRESH MINT
SMOOTHIE - VANILLA CREAM, AVOCADO & SUPERFOODS
SMOOTHIE - VANILLA CREAM & STRAWBERRY
SMOOTHIE - VANILLA CREAM & OATMEAL
SMOOTHIE - CHOCOLATE BAR & BLUEBERRY

WOW YOUR FOODIE FRIENDS
If you're new to cooking without wheat or gluten, it's like your first day in the gym or a new city. Ingredients can be unfamiliar and curious. We've kept our recipes simple, you don't have to be a Culinary Institute graduate to prepare them. Your "foodie" friends will be commenting that your cookies and baked goods taste better that the same wheat versions, and they'll be asking for your Protein Lean Power Food pudding recipes.
- Rick Dinihanian
Founder, Burn & Build Body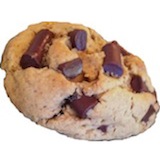 LIVE LONG AND POWERFULLY